We offer complete car care service from routine dealer recommended maintenance to complete diagnostics and full service auto repair. We know that our reputation is built "one customer at a time" and we appreciate your business.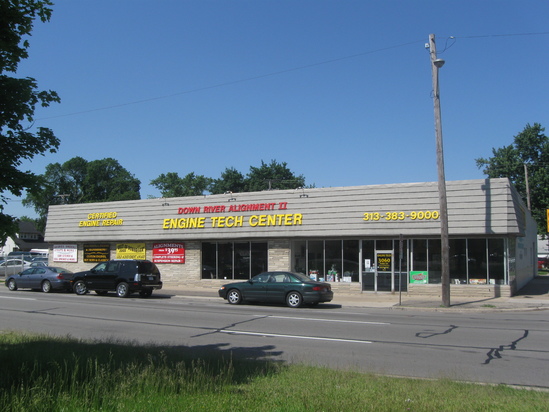 Jeff Vizachero started out in 1977 (age 14) in his fathers repair shop. Jeff worked his way through the business learning everything from uni-body & frame repair to custom paint refinishing. In 2001, Jeff started Engine Tech Center, a 20,000 Sq ft facility specializing in engine rebuilding, engine replacement & engine performance. Engine Tech performs all types of drive line & drive ability repairs, custom exhaust work & transmissions repairs on most vehicles including high performance vehicles, hot rods & classics.
Engine Tech Center has established itself as a pillar within the Lincoln Park, MI community thanks to our unrelenting passion for auto repair done right. Our hard-working team of certified mechanics is the best in the business, and nothing pleases them more than seeing yet another satisfied customer walk through the door.
No matter the problem, Engine Tech Center is the answer! We provide our customers with an abundance of automotive services that includes brakes, exhaust, transmission, radiator, suspension, electrical, engine, fuel system and more! For a more extensive inventory of our services please click the service list tab located in the main menu above.
Engine Tech Center is also well known for being the Lincoln Park community's number one tire location. Whether you are shopping for new tires or simply need a flat repaired, Engine Tech Center is your destination! Our customers can choose from an extensive selection of new and used tires, and no one beats our mechanics when it comes to tire repair services.
At Engine Tech Center, we pride ourselves on the affordability and punctuality our customers have come to expect. All of our rates are fair and honest, and we operate with efficiency to ensure that you are back on the road as soon as possible!
Engine Tech Center loves to reward our customers, so it's natural that our website is full of savings opportunities. For 365 days a year customers can count on finding great quarterly specials on our home page. Furthermore, every month we send out exclusive eSpecial offers to all of our email subscribers!