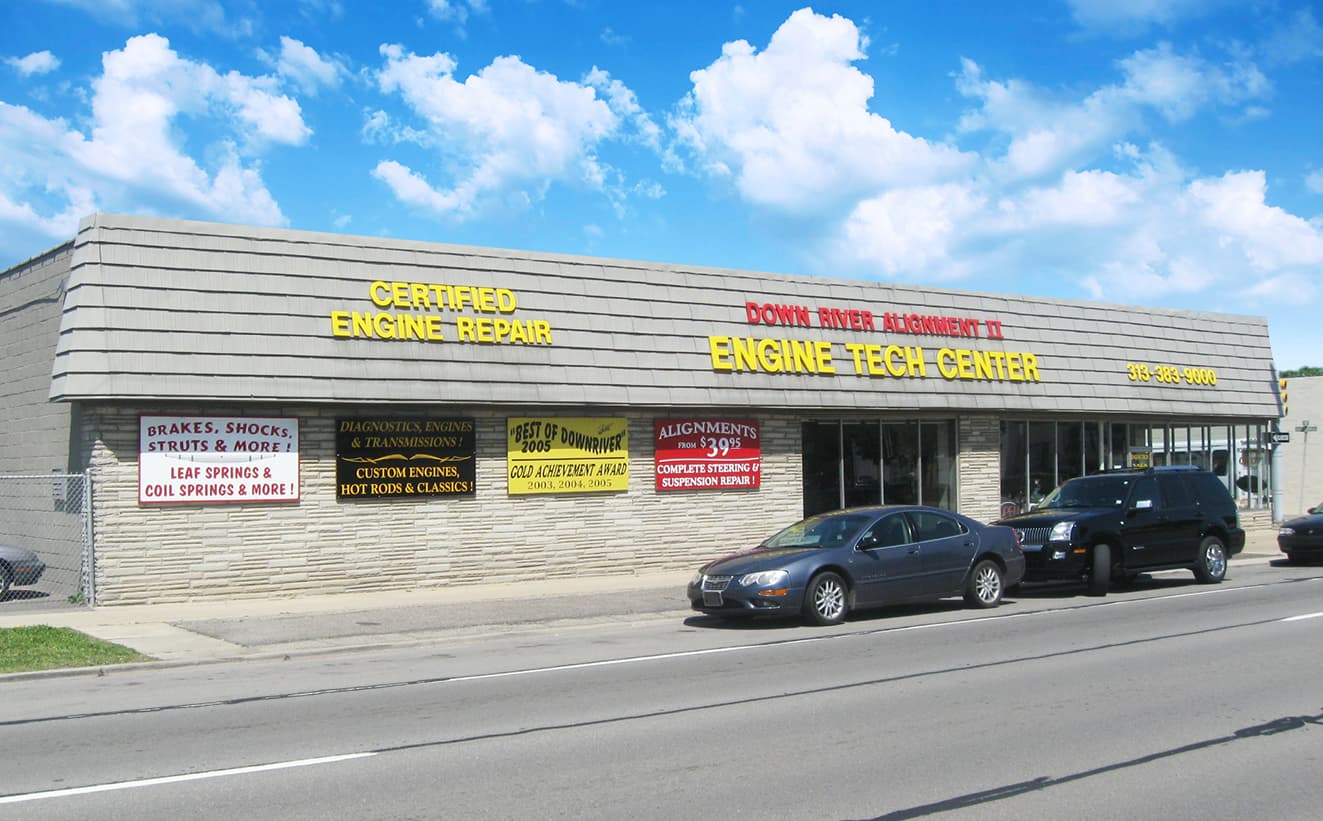 We Are The Best! ... Ask Your Neighbor
Over 50 Years! Serving Down River
All Major & Minor Repairs
Hot Rods & Classics No Matter What Year
Certified Technicians Available
Welcome to Engine Tech Center
Lincoln Park, MI -Whether your vehicle is a car or truck; foreign or domestic; hybrid or high-powered: Engine Tech Center's certified mechanics provide you with the affordable auto repair service you deserve!
If you're looking for tires in Lincoln Park, MI, then Engine Tech Center is your destination for quality and affordable tires and tire services for your car. Furthermore, we offer wide-ranging auto repair services to the Lincoln Park community including brakes, tune-ups, oil change services, engine rebuilding, exhaust and transmission repair for your vehicle.
For estimates on auto repair be sure to utilize our Quick Quote feature! By simply filling out a brief form regarding your vehicle and the service it requires, you can get an auto service rate within the next 24 hours.
By visiting our site, customers gain access great auto repair specials for Lincoln Park, MI. These coupons update quarterly, so be sure to check back often. Also, don't forget to sign up for our monthly eSpecial offers, exclusive auto repair deals for our email customers only!
Give us a call today!
(313) 383-9000
If you're looking for a Used Car visit or pre-owned vehicle lot at
Vizachero Motors
!

Read more